A North Shore construction company is a finalist in five categories – including Renovator of the Year – in this year's Georgie Awards for the best home-building across B.C.
Shakespeare Homes & Renovations is now in the running to win the gold Georgie for:
·      Best Residential Renovation $100,000 – $299,999
·      
Best Residential Renovation $300,000 – $499,999
·      

Best Residential Renovation $500,000 – $799,999
, and
·      Best Kitchen Renovation over $100,000.
Shakespeare Homes is also one of just four builders across B.C. shortlisted for the Grand Georgie Award as Residential Renovator of the Year – based on the quality of finalist projects, contribution to the industry and community, staff training and environmental stewardship.
"It's great to be judged as one of the province's best builders while continuing to work almost exclusively on the North Shore," says Shakespeare president Mark Cooper.
The company's four finalist projects are all in North and West Vancouver, earning Shakespeare more renovation Georgie nominations on the North Shore than any other builder.
Georgie Awards are presented by the Canadian Home Builders Association of BC and are open to members of local building associations in the province. Awards are judged by construction and design experts from outside B.C.
Finalists were named earlier this month, and winners in the 23rdannual competition will be announced Feb. 27, 2015.
"I'm proud of our staff and all the expert tradespeople on these jobs," says Cooper. "And the stunning architectural work by Susanne Doise of Sensitive Design on many of our projects."
Georgie Award renovation projects are judged for functionality and creativity in design, quality of construction and environmental soundness.
"Being honoured by the Georgies is also acknowledgement for our clients that the renovation they completed on their homes is award-worthy," Cooper notes.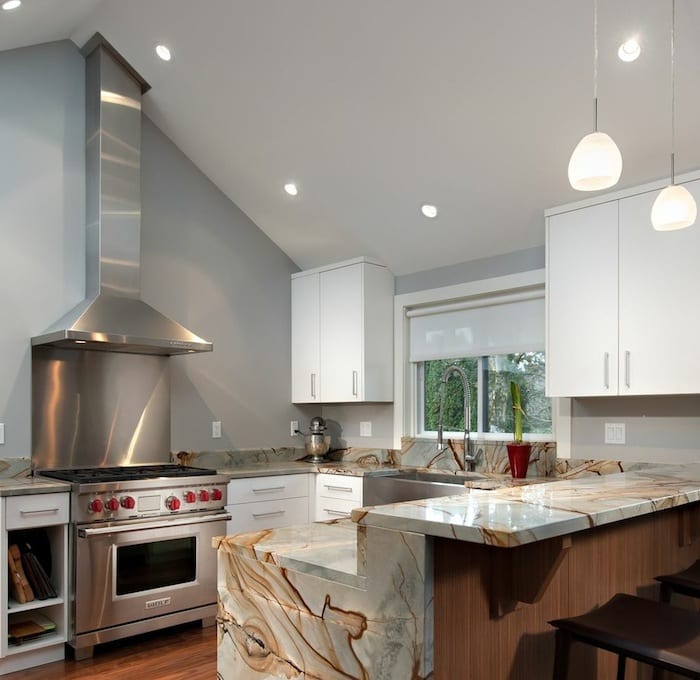 Shakespeare Homes won the 2013 Georgie for the best renovation over $800,000 in the province, and was a finalist for best renovation between $300,000 and $500,000. The company has also won numerous Ovation awards from the Greater Vancouver Home Builders Association, including one last year as the Lower Mainland's Renovator of the Year.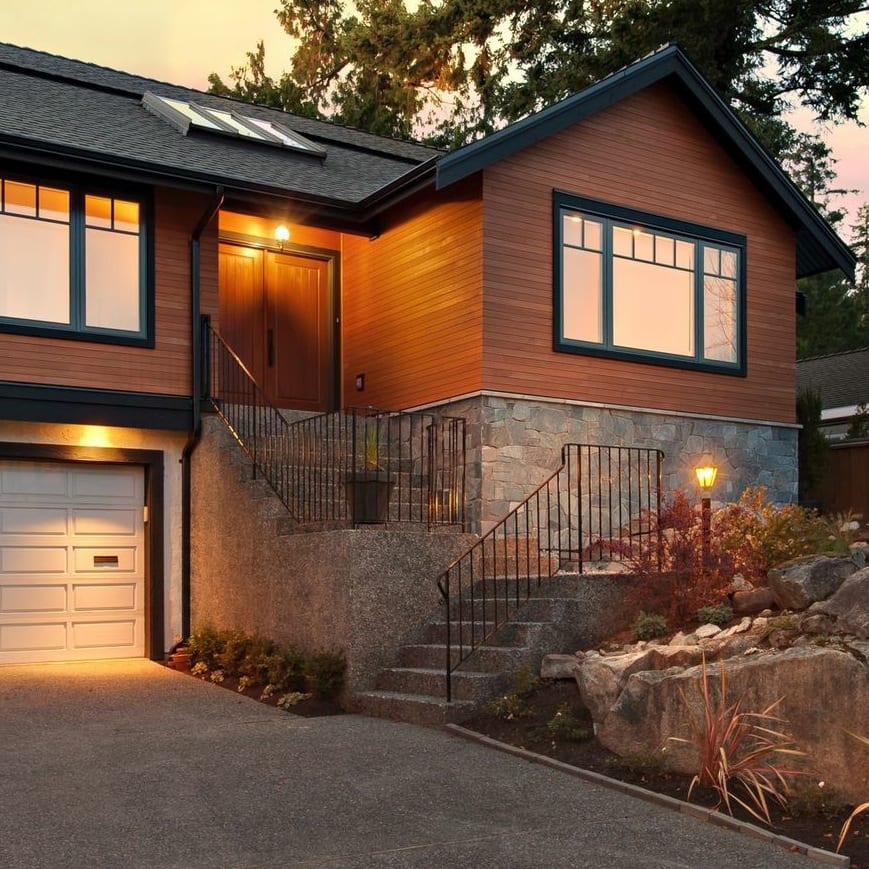 Cooper got started in Carson Graham Secondary's construction program in the 1980s.  Shakespeare Homes and Renovations has its office and design centre in the Dollarton business park near the Ironworkers Bridge.
The company is BuiltGreen and Renomark certified and directly employs all its own staff, as well as contracting to numerous specialty tradespeople here building new homes, major renovations, additions and kitchen/bath updates.
"There are advantages in having in-depth experience on the North Shore," says Cooper. "We live here and we build here, so we know the community, the terrain and the specific municipal construction and design rules."