Robson Square Ice Rink Open for Free Skating
The Government of British Columbia's Robson Square Ice Rink, located in downtown Vancouver, is opening on November 15, 2013 at 1:00pm and will be open all through the Christmas Holidays, including Christmas Day and New Year's Day. Skating is free with your own skates, otherwise, rentals are available. The rink also features a concession stand with snacks and warm drinks. The Robson Square Ice Rink is open until February 28, 2014.
Also join these local bands as they perform live at the venue. Check dates for names and times.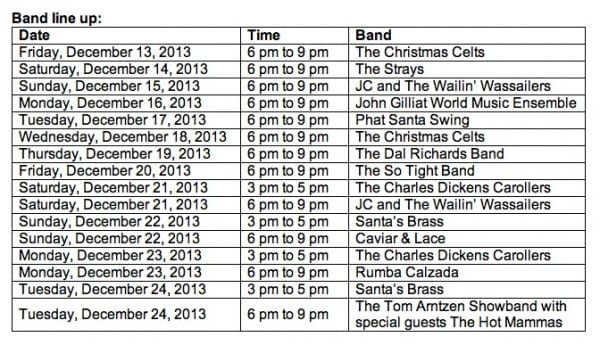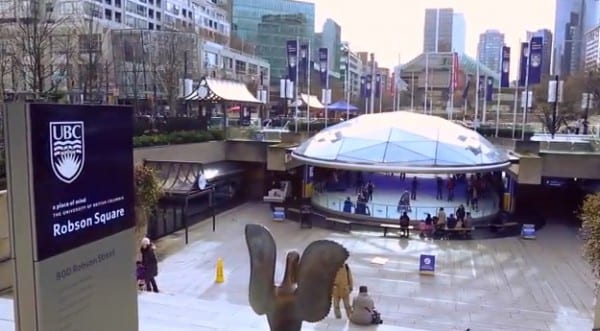 HOURS OF OPERATION:
– Sunday to Thursday: 9 am to 9 pm
– Friday and Saturday: 9 am to 11 pm
HOLIDAY HOURS OF OPERATION:
– Christmas Eve (Dec. 24): 9 am to 9 pm
– Christmas Day (Dec. 25): 12 Noon to 5 pm
– Boxing Day (Dec. 26): 9 am to 9 pm
– New Year's Eve (Dec. 31): 9 am to 11 pm
– New Year's Day (Jan. 1): 9 am to 9 pm
RENTALS:
– Skates $4
– Helmets $2
– Ice Cleats $2