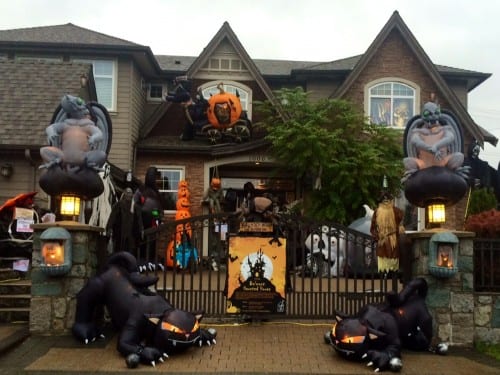 Built at our home by my husband Jim and myself Danielle Myers, the Belmont Haunted House is now in its 7th year and features over $100,000 of spine tingling animatronic special effects and live actors. While offering creepy fun for the whole family, the event also makes a difference to BC families. Its a family tradition to give back to the world. My husband's dad Paul Myers just donated 25 million to Lions Gate hospital last month.
Admission to the Belmont Haunted House is by donation and all proceeds benefit Ronald McDonald House BC to provide a "home away from home" for families of seriously ill children when they must travel to Vancouver for their child's life saving treatment.
When:
October 17 to Friday, October 31, 2015
Hours:
9 AM to 9:00 PM
Where:
1006 Belmont Ave, North Vancouver (near Edgemont village of highland boulevard)
Price:
Entrance by donation only
Bring the kids or come by yourself, have fun and get scared!!!
For more information about this event please contact Danielle Myers at 604-715-7100 or email her at daniellemyers66@gmail.com