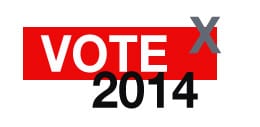 It is election time again in all municipalities in British Columbia, including North Vancouver. Several candidates have now put their name forward for nomination. Please take a look at the list of candidates and get ready to place your vote this upcoming November. The North Vancouver District Election 2014 will be held on Saturday November 15, 2014
Looking for information how to upload candidate election information, videos and links – or for information on how to appear in our NorthVancouver.com Election print guide – please click here for our sales 

Web + Print = Social

 pricing and  

sample print guide

 information.
  – – –
ELECTED MAYOR by acclamation
Since Richard Walton is the only candidate nominated he will retain his seat as Mayor of the District of North Vancouver.
COUNCILLOR – Elect 6
The District of North Vancouver requies the election of six (6) council members from the following list of candidates.
Jim Hanson
Tel: 604-929-9648 (h), 604-505-3500 (c), 604-583-2200 (w)
Email: jameshanson@shaw.ca
Amelia Hill
Tel: 604-379-4464 (c), 604-500-8683 (w)
Email: ameliahillnorthvan@hotmail.com
Roger bassam
Tel: 604-985-7569 (h), 604-760-1160 (c)
Email: Roger@Bassam.ca
linda findlay
Tel: 604-786-1421 (c)
Email: linda.findlay@shaw.ca
SCHOOL TRUSTEE
The election of school board trustee in the District of North Vancouver requies four (4) members.
jessica stanley
604-999-2384 (c)
Email: jessica@jessicastanley.ca
HEATHER SKUSE
Tel: 604-988-4604 (h), 604-809-4604 (c)
Email: hskuse@shaw.ca