Fifty Shades of Grey fans can hardly wait for the new movie release of one of the most talked about books of all time.
And while no one quite know what to expect just yet, some local Vancouver fans may get a glimpse into some of the action on Valentine's Day.
According to numerous twitter posts and other internet gossip, Fifty Shades of Grey has set up location in North Vancouver at the foot of Lonsdale Avenue and will be rolling cameras all day on Feb 14, 2014. Oddly enough this date is exactly one year before its proposed theatre release in 2015.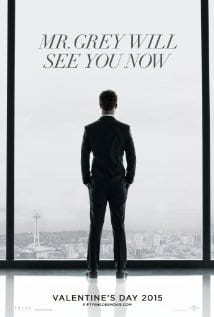 Locals know this area is beautiful. With the water to the south, and several older buildings mixed in with new developments, the street should be a perfect backdrop for Ana Steele (actress Dakota Johnson) and Christian Grey (actor Jamie Dornan) to discuss their future – or whatever. Anxious fans are aleady hoping for a star spotting or two.
And while Vancouver is used to being a stand-in for cities like Seattle or Portland, our only hope is that the streetscape isn't too recognizable when the final cut is made.
Here's a link to the Google street scene of the area. Judge for yourself.
North Vancouver Map of Fifty Shades Location

Fifty Shades of Grey is scheduled to be released on Valentine's Day February 14, 2015 and stars Jamie Dornan, Dakota Johnson, Victor Rasuk, Eloise Mumford and Marcia Gay Harden. The movie is directed by Sam Taylor-Johnson.