Budweiser Stage at Home announced due to the incredible success of the first four episodes, the weekly one-hour TV series will extend with more shows in July, so fans can continue to enjoy live performances from their favourite artists. Budweiser Stage at Home hit a broadcast reach of 1.72 million on Citytv. During episodes one, two and three, #BudStageAtHome was the number one Trending Topic on Twitter each night it aired. Live Nation and Budweiser, along with American Express Canada, which joined as a proud partner, are continuing to bring the iconic waterfront music venue from downtown Toronto into the homes of music fans across the country.
"The incredible fan reaction to Budweiser Stage at Home is even bigger than we had hoped. We're excited to extend the series for several episodes and look forward to delivering more top-notch concert experiences to music loving viewers everywhere." said Riley O'Connor, Chairman, Live Nation Canada. "The sense of community this series has helped foster through Live Nation's support of our artists has been truly heartwarming and knowing we can bring more joy to music fans is extremely rewarding for us all."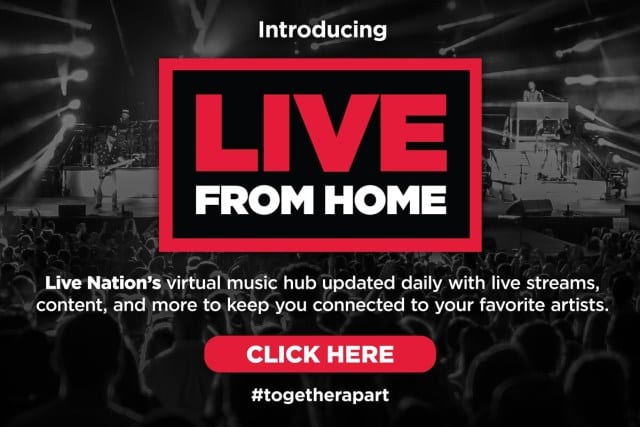 The upcoming fifth Budweiser Stage at Home episode, set for July 11, will feature Dallas Smith and Dean Brody. Dallas Smith is a multiple JUNO and reigning Canadian Country Music Association Award winning Entertainer of the Year, who will be co-headlining alongside Country Music Super Star and two time JUNO Award winner, Dean Brody. Smith recently notched his ninth #1 song at Canadian Country radio and earned his third CRIA Platinum-certified single with the #1 hit "Drop." Brody recently hit #1 with his smash hit, "Can't Help Myself" (featuring The Reklaws), surpassing a massive milestone, the single is officially the most played song ever at country radio in a single week on Nielsen BDS charts.
The fourth Budweiser Stage at Home episode took place on Saturday, June 20 and featured the incomparable Grammy-award winning John Legend, a day after the release of his seventh studio album, Bigger Love. Legend was joined by Nashville-based Canadian singer, songwriter, actress, and multi-instrumentalist, Lennon Stella, whose debut studio album, Three. Two. One., released on April 24, 2020 and peaked at #10 on Billboard's Canadian Albums Chart.
"We're beyond thrilled to extend Budweiser Stage at Home for another few episodes and continue to elevate the at home music experience," said Todd Allen, Vice President, Marketing, Labatt Breweries of Canada. "During these unprecedented times, Canadians have truly come together at a distance to enjoy some of their favourite musical acts virtually and as a brand rooted in community we look forward to continuing to help create memorable experiences."
The series premiered on Saturday, May 30 and has included performances from The Black Crowes, The Trews, Blue Rodeo, Alan Doyle, Barenaked Ladies, Walk Off The Earth, John Legend and Lennon Stella. Fans can watch the special weekly concert series each Saturday on Citytv and Citytv.com at 8 p.m., local time, hosted by Juno-nominated musician and Sportsnet host Tara Slone. The events will also be available as a one-time stream on Live Nation's Live From Home platform.
"As a proud supporter of music and entertainment for the last 30 years, we know how important the summer concert season is for our Cardmembers," said Megan McKee, Vice President and General Manager, Consumer Card Services, American Express Canada. "This partnership with Budweiser Stage at Home marks a new way of bringing that entertainment experience straight to our Cardmembers' homes, from one of the city's most iconic venues."